What a way to surprise your Dad on his 50th Birthday with one of our custom Yard Greetings.  Mark had no idea this was happening, nor that his home was full of 30 of his closest friends!
If you have someone that you'd like to surprise on their Birthday give us a call.  We'd love to help you celebrate and make your occasion more memorable.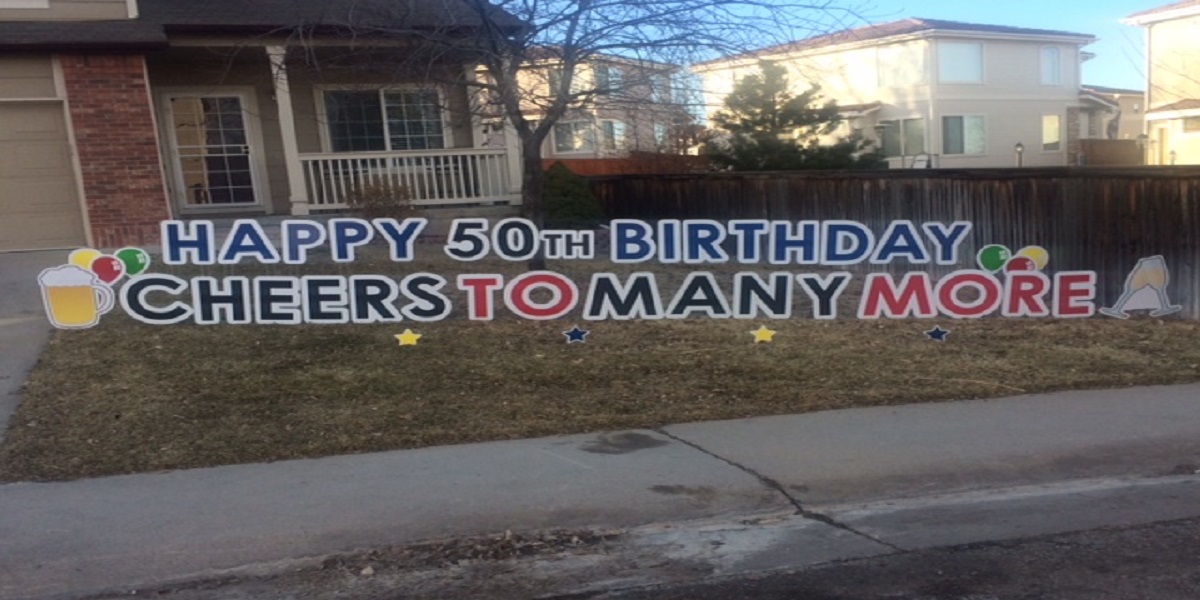 As with all of our Yard Greetings, we can customize the package, the icons that are included, the message and more.
Contact Us Today To Find Out More About Our Custom Yard Greetings
<strong>Call 888-508-YARD</strong>
Or submit the form below and we'll call you!