This is an example of our Yard Greetings in action at the First Communion for 8 year old Alex. The parents surprised him with our Yard Greeting when he got home from communion, and he had a smile from ear to ear for the rest of the day.
As with all of our Yard Greetings, we can customize the package, the icons that are included, the message and more.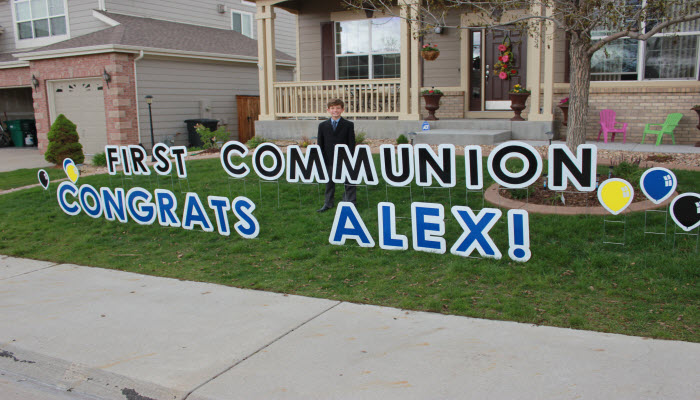 What a great way to show someone you care and do something more than just giving them a card.   Our Yard Greetings are a life-sized expression of your feelings that will give your friend or family member something fun that they will always remember.
Contact Us Today To Find Out More About Our Custom Yard Greetings
Call 888-508-YARD