Fathers Day is a  special day where we get to honor those men who provide for us, protect us and are a positive influence in our lives.   We wanted to thank our Daddy for all that he does for our family with a custom yard greeting.
As with all of our Yard Greetings we can customize the colors, the message, and the icons that are used.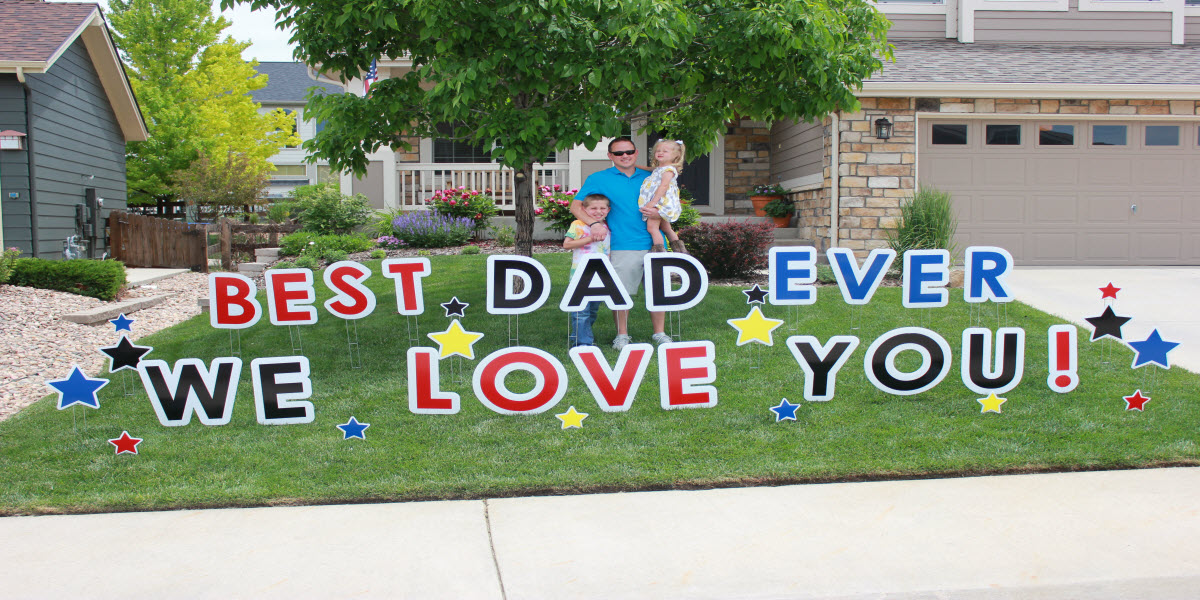 Thanks Dad for everything you do!
Our Yard Greetings are a life-sized expression of your feelings that will give your father something special that they will always remember.
Contact Us Today To Find Out More About Our Custom Yard Greetings
Call 888-508-YARD