Know someone who is having a Sweet 16 Birthday coming soon?  Surprise them with a Yard Greeting to announce and celebrate their special day.   We were happy to help Lauren enjoy her Sweet 16 just a little more!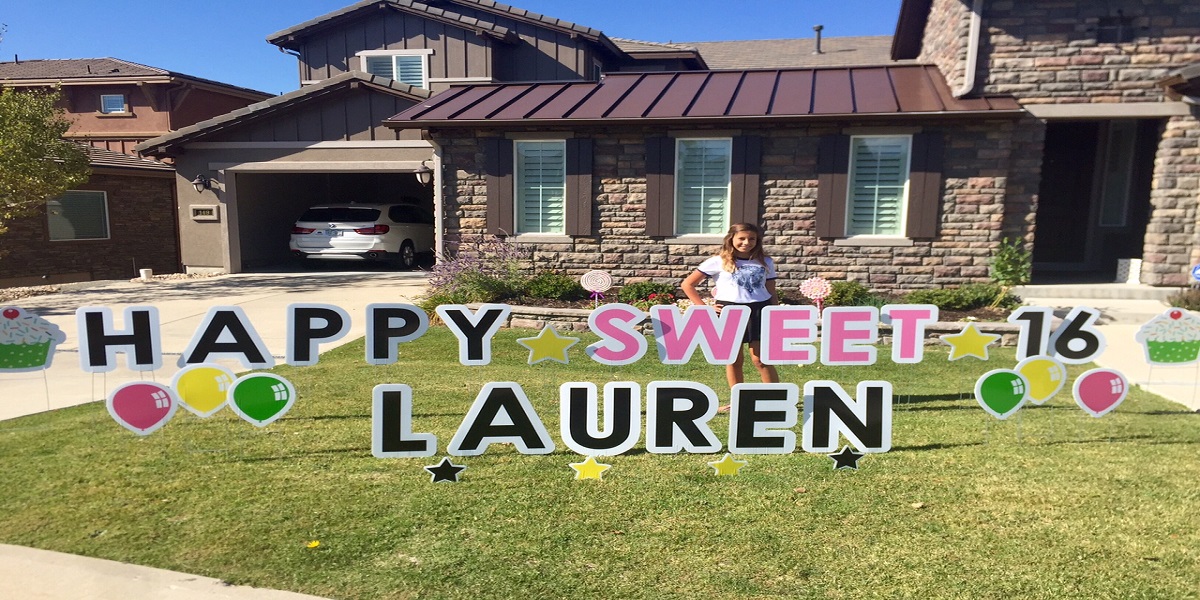 As with all of our Yard Greetings, we can customize the package, the icons that are included, the message and more.
Contact Us Today To Find Out More About Our Custom Yard Greetings
Call 888-508-YARD
Or submit the form below and we'll call you!