Our Birthday Yard Greetings are for eveyone, even teenagers!   We surprised Anthony with a custom yard greeting for his 13th birthday, even in the snow!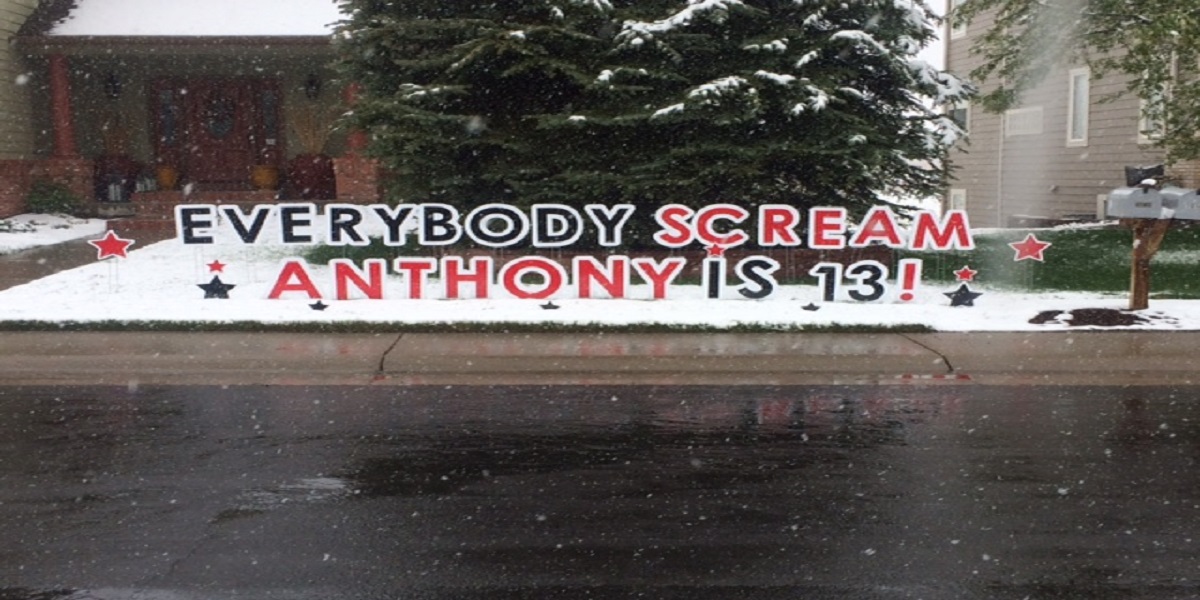 As with all of our Yard Greetings, we can customize the package, the icons that are included, the message and more.
Contact Us Today To Find Out More About Our Custom Yard Greetings
<strong>Call 888-508-YARD</strong>
Or submit the form below and we'll call you!